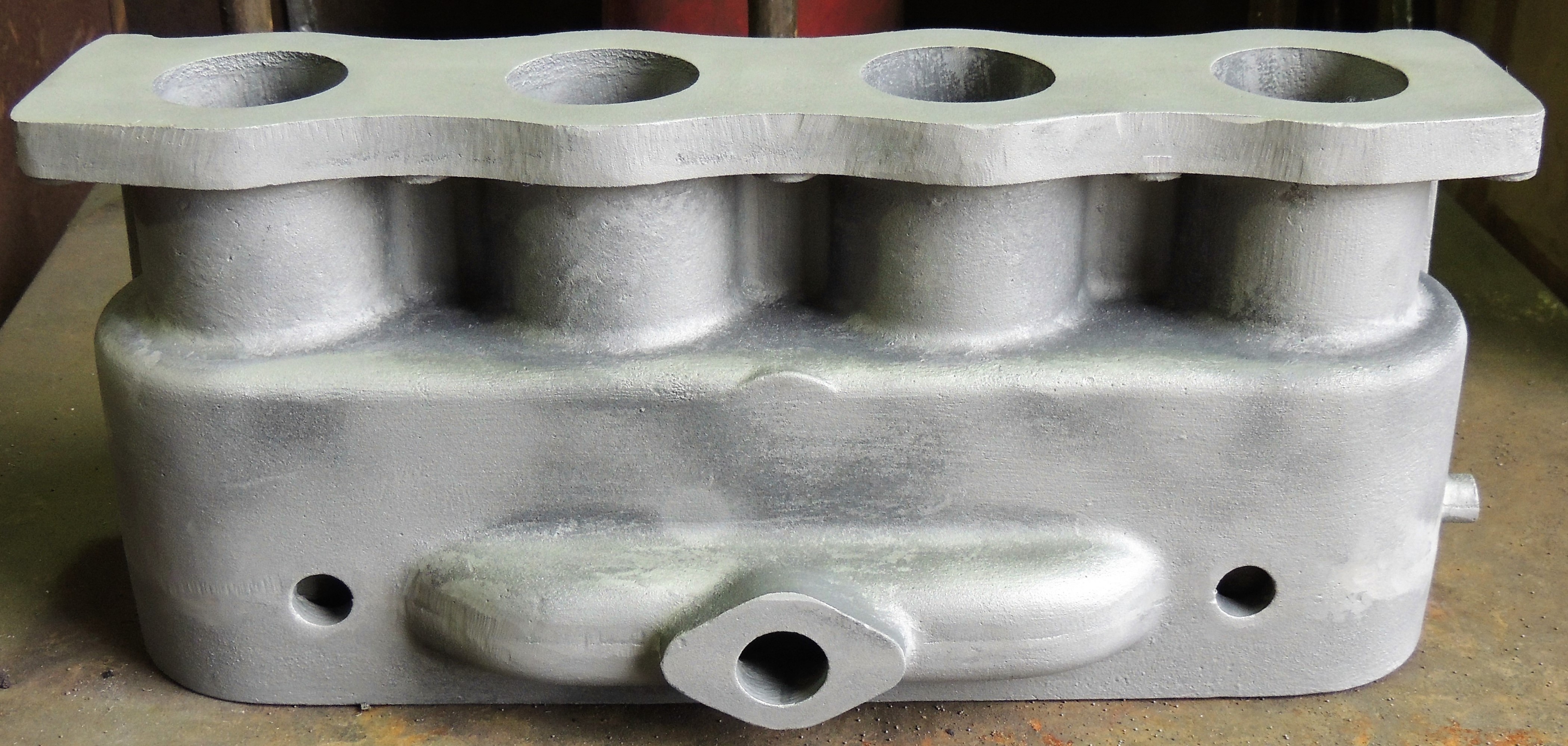 With the Austin 12 being such a popular and iconic vehicle, and spare parts now becoming more sought after, South Lincs Foundry were contacted by VAR (Vintage Austin Register Ltd) to see if we could help manufacture new pattern equipment in order to make new cylinder blocks once again for the Austin 12. A quote was sent off, and an order duly expected.
The challenge was accepted – In order to produce new pattern equipment, the team of pattern makers at South Lincs Foundry set about reverse engineering an old 4 cylinder block from an Austin 12 kindly provided by the VAR.
Roughly 400 hours were spent producing the complicated pattern equipment, which consisted of seven core boxes. Once completed the pattern equipment was passed onto the foundry ready for moulding.
The cylinder block was carefully moulded by Mr Stubbs and Mr Stafford on the foundry floor. To minimise problems and maximise chances when casting, the team managed to introduce vents to the mould in order to release the gases that may become trapped when casting.
After the cylinder block was cast, the block was knocked out, shot-blast and fettled. Once the cylinder block had returned from heat treatment, a final inspection by the foundry took place. The casting was found to be sound and clear of any gas inclusions. The block has now been collected by two members of VAR and taken away for machining and further analysis.
South Lincs Foundry would like to thank the Vintage Austin Register Ltd for their trust and business and hope this brings many more happy years of motoring for others wishing to restore their cars.