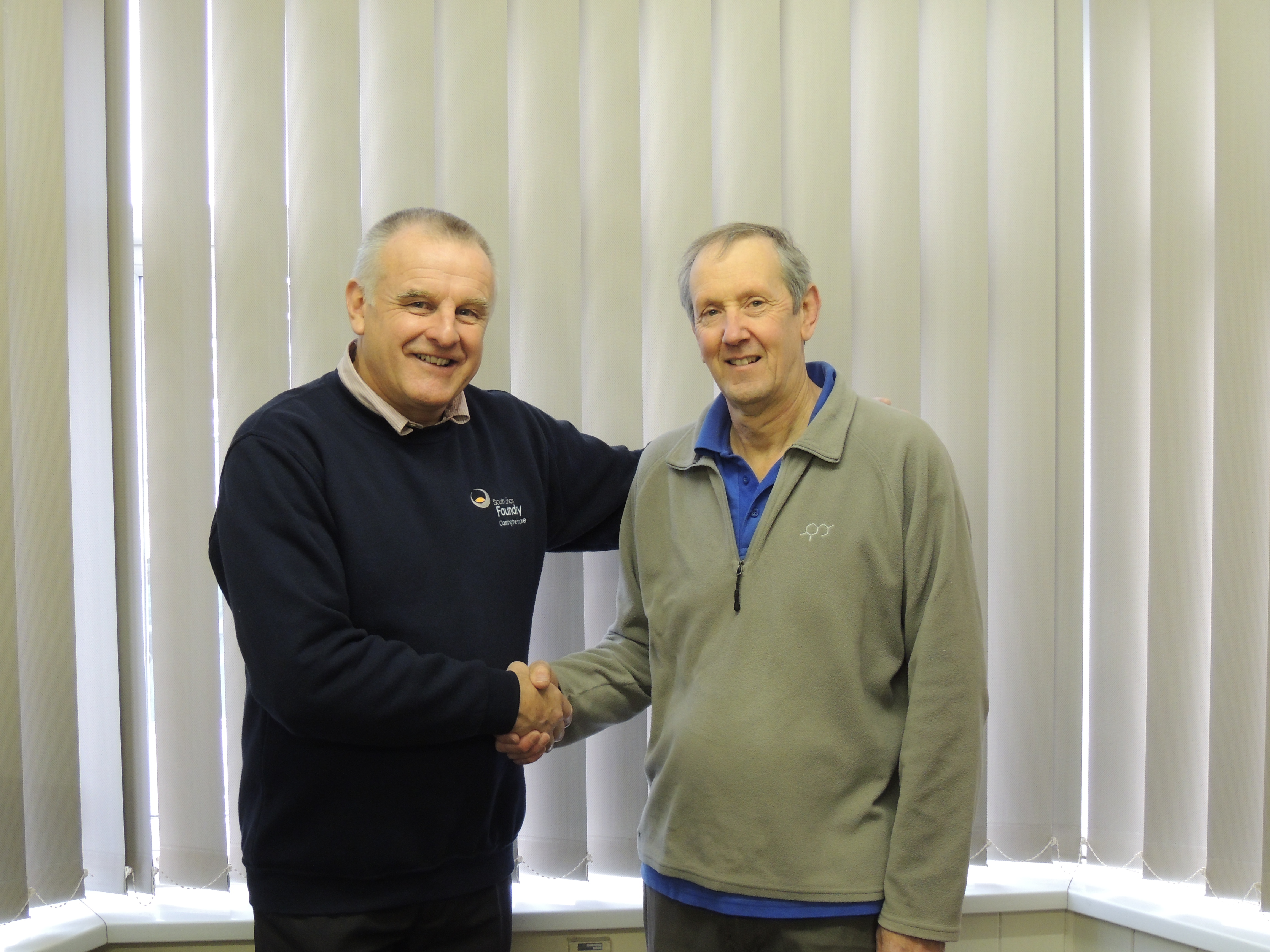 We bid a fond farewell to Richard Long as the year 2015 draws to a close for South Lincs Foundry.
Richard started working as a pattern maker with South Lincs Foundry on July 1st 1966. Come lunchtime on Christmas Eve 2015, Richard will begin his retirement after 50 dedicated years of service to the company.
Everyone at South Lincs Foundry would like to thank Richard for his years of dedication and hard work.
Congratulations on your well-deserved retirement Richard – you will be sadly missed.