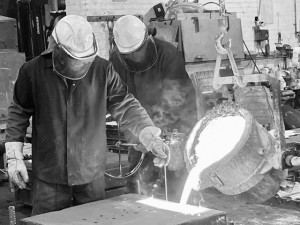 South Lincs Foundry has identified a significant opportunity to improve energy efficiency, reduce the carbon footprint of the business and realise cost savings. As such, South Lincs Foundry invites tenders for the installation of an upgraded power pack which powers our induction furnaces at our site in Spalding, South Lincolnshire.
This Tender is being run in conjunction with a grant application to the Eastern New Energy (ENE) Programme. A contractor will be appointed subject to a grant being awarded by ENE.
To register your interest in this tender please contact David Harriman by emailing sales@southlincsfoundry.co.uk or telephone on 01775 722988 and the tender documents will be sent to you.
Please note the closing date for expressions of interests is 5pm Tuesday 21st June and completed tender submissions must be received by 5pm Tuesday 28th June, no submissions after this date will be accepted.